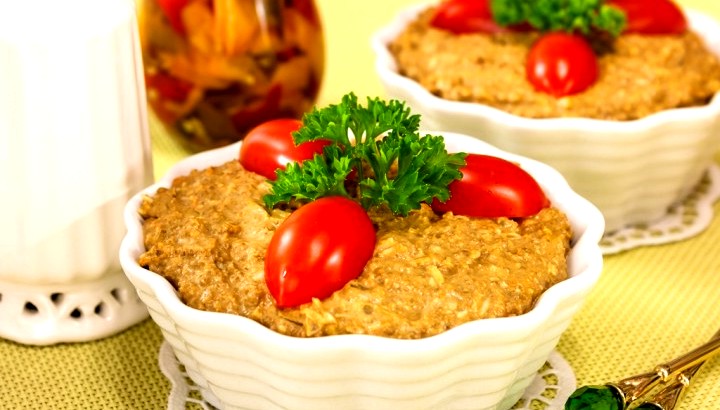 Very delicate salad, similar to pate.
It can be served in portions, in tartlets.
You can use chicken liver, but it is for this salad that I recommend using beef liver.
You can add greens to the salad to taste.
From the specified amount of ingredients, 6-8 servings are obtained.
Ingredients
1 kg liver (beef)
3 eggs
200 g carrots
150 g onions
salt
mayonnaise
vegetable oil
Preparation
Boil the liver in salted water (cook for about 30-40 minutes after boiling).
Cool down.
Twist in a meat grinder.
Finely chop the onion.
Grate eggs on a fine grater.
Grate raw carrots on a fine grater.
Fry the onion in vegetable oil until golden brown.
Mix liver, onion, carrot, eggs.
Salt a little.
Season with mayonnaise.
Enjoy your meal!