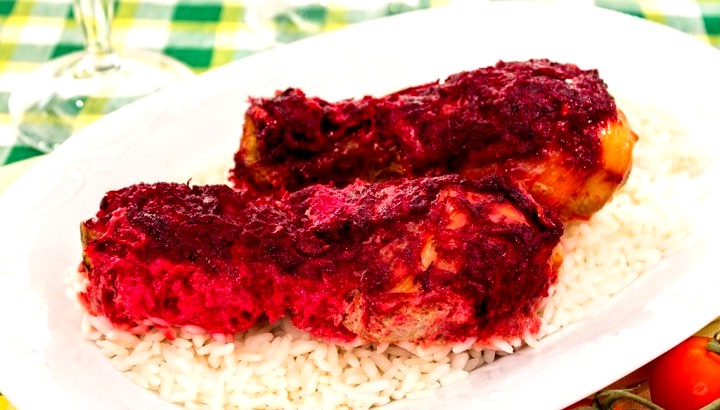 Beets give an interesting flavor and color to the chicken.
You can cook potatoes or rice for a side dish.
From the specified amount of ingredients, 4-6 servings are obtained.
Ingredients
1 kg chicken drumstick (or legs, wings, thighs)
350 g beets
4-5 cloves of garlic
200 g mayonnaise or sour cream
salt
pepper
Preparation
Grate beets on a fine grater.
Add garlic squeezed through the garlic press.
Add mayonnaise (or sour cream).
Salt, pepper.
Mix.
Roll the chicken drumstick in the resulting mass.
Leave on for 20-30 minutes.
Place the drumstick in a baking dish.
Put in the oven.
Bake at 180 degrees for 30-35 minutes.
Enjoy your meal!