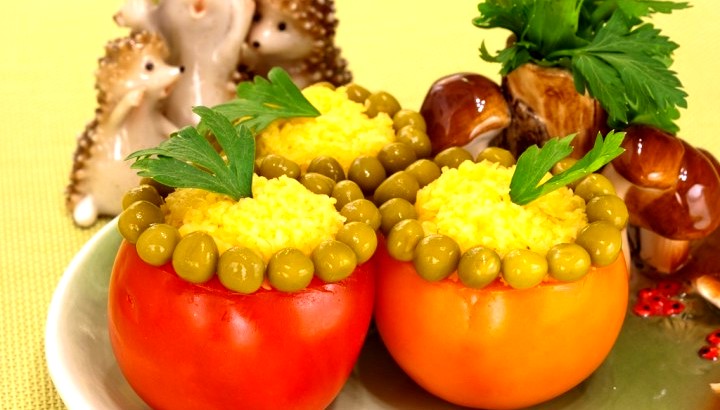 Very satisfying, delicious tomatoes.
I used minced beef + pork, but you can use minced chicken or minced turkey.
Eggplant can be used instead of mushrooms.
From the specified amount of ingredients, 6-7 servings are obtained.
Ingredients
6-7 medium tomatoes
300 g minced meat
300 g mushrooms
150 g onions
100 g cheese
salt
pepper
vegetable oil
For decoration:
Preparation
Finely chop the onion.
Finely chop the mushrooms.
Lightly fry the onion in vegetable oil.
Add mushrooms.
Fry.
Add minced meat.
Salt, pepper.
Fry until tender (about 15-20 minutes).
Grate cheese on a fine grater.
Wash tomatoes.
Cut off the top.
Remove the pulp with a teaspoon.
Fill the tomatoes with minced meat.
Sprinkle with cheese.
Decorate with green peas and herbs.
Enjoy your meal!