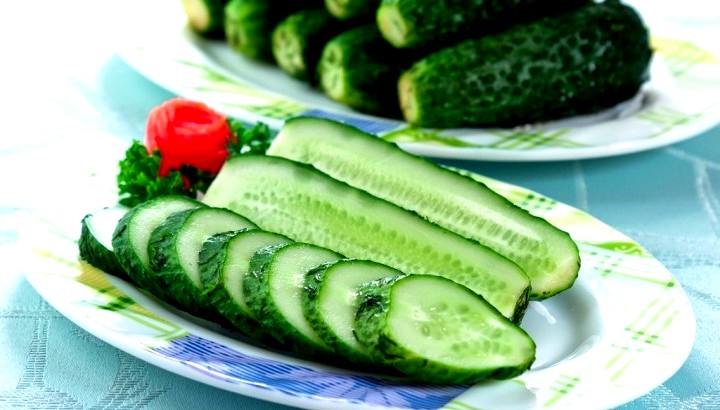 These amazing cucumbers are quick and easy to prepare..
They are incredibly aromatic and crispy.
It is very tasty to serve them with mashed potatoes or boiled young potatoes.
This recipe, like many others, was shared by Lucy on the forum. The cucumbers turned out to be very tasty! Crunchy, aromatic, beautiful! Lucy, thanks a lot for the recipe!
Ingredients
1 kg cucumbers (small)
1 tablespoon salt
3-4 cloves of garlic
dill
Preparation
Finely chop the dill.
Finely chop the garlic.
Wash cucumbers.
Cut off the ends.
Put the cucumbers in a plastic bag.
Add dill, garlic, salt.
Tie package.
For tightness, it is better to put in another bag.
Shake it all well.
Put the bag in the refrigerator, shake it periodically.
After 6-8 hours, the cucumbers are ready.
Enjoy your meal!