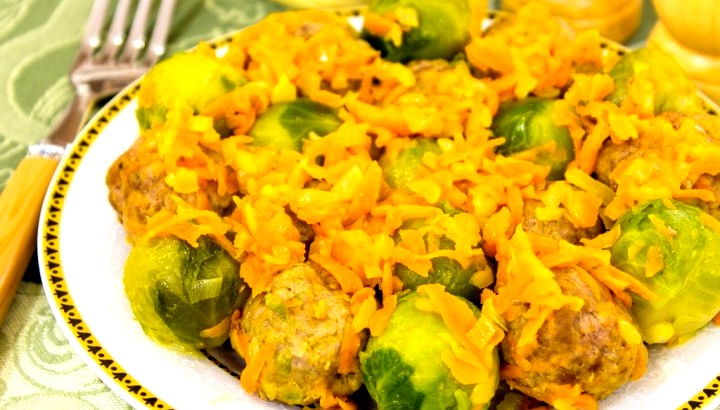 Meatballs go very well with Brussels sprouts in both taste and size.
Onions and carrots complement the flavor.
From the specified amount of ingredients, 4-6 servings are obtained.
Ingredients
500 g minced meat
400 g brussels sprouts
150 g carrots
150 g onions
salt
pepper
vegetable oil
Preparation
Finely chop the onion.
Grate the carrots on a medium grater.
Salt minced meat, pepper.
Mix.
Form small meatballs.
Fry the onion in vegetable oil.
Add carrots, fry a little.
Add meatballs.
Fry for about 20 minutes, stirring occasionally.
Dip Brussels sprouts in boiling salted water.
Cook for 10-15 minutes.
Add cabbage to meatballs.
Mix.
Fry for about 3-5 minutes more.
Enjoy your meal!