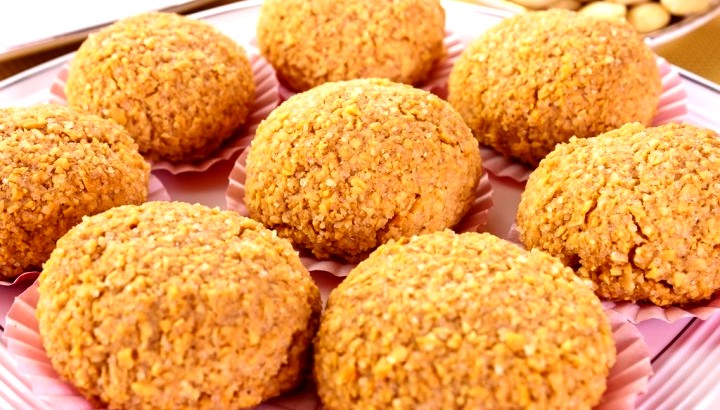 Fragrant crispy cookies.
You can try hazelnuts instead of almonds..
From the specified amount of ingredients, 20-30 pieces are obtained.
Ingredients
300 g almonds
1 egg
150 g sugar
2 tsp vanilla sugar
Preparation
Pour boiling water over the almonds.
Leave for 10 minutes (this is to make it easier to clean).
Peel the almonds.
Put in blender.
Grind.
Beat the egg a little.
Mix almonds, sugar and vanilla sugar.
Add egg.
Mix.
Form small cakes from the resulting mass.
Line a baking sheet with baking paper or lightly grease.
Lay out cookies.
Put in an oven preheated to 180 degrees.
Bake for 20-25 minutes.
Enjoy your meal!