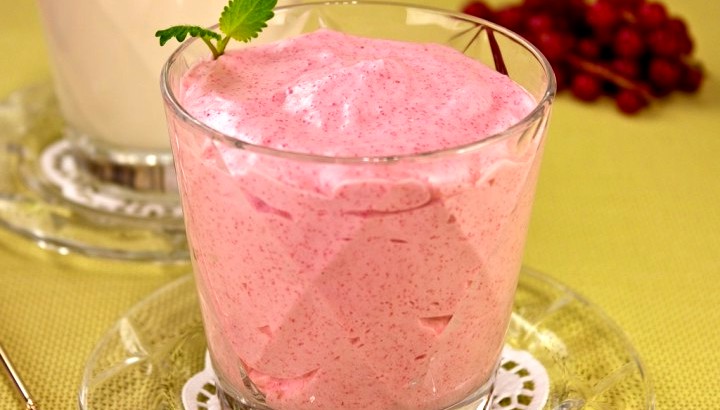 Awesome air mousse.
The main thing is to beat it well, then it will delight you with its delicate taste.
I advise you to serve it with a glass of cold milk..
From the specified amount of ingredients, 5-7 servings are obtained.
Ingredients
200 g cranberries
200 g sugar
60 grams (4 tablespoons) semolina
Preparation
Wash the cranberries.
Squeeze the juice.
Remove the juice, we don't need it.
Squeeze pour 450 ml of water.
Boil for 10 minutes.
Strain.
Add sugar to the finished broth.
Boil.
Pour in a thin stream, stirring continuously, semolina.
Cook for 10-15 minutes.
Cool the mass.
Beat well.
Pour mousse into bowls.
Refrigerate for 3-4 hours.
Enjoy your meal!