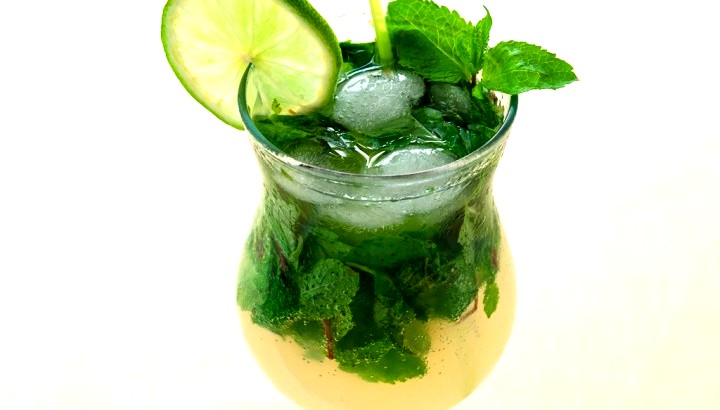 Very popular cocktail.
Refreshing, cold, with a pleasant aroma.
Instead of brown sugar, you can use white, instead of lime – lemon.
But then the taste will be radically different.
You don't have to add rum, then you get a non-alcoholic Mojito.
Ingredients
per serving:
3 tsp brown (cane) sugar
lime
a bunch of mint
50 ml rum
150-200 ml soda water (or Schweppes, Sprite)
ice
Preparation
Lime cut into 2 pieces.
One serving needs half a lime.
Cut half the lime into 2 or 3 pieces.
Pour sugar into a glass.
Squeeze lime juice.
Put the crusts in the glass.
Add mint.
Mix everything.
Heat mint leaves a little.
Fill 1/3 glass with ice.
Add rum.
Pour soda.
Garnish with lime wedge and mint.
Enjoy your meal!