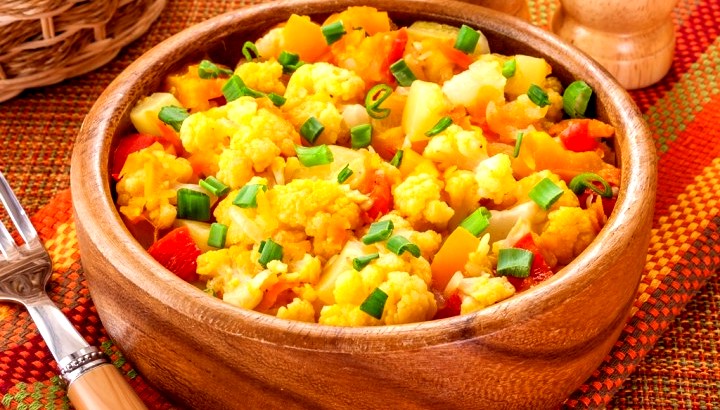 You can add any vegetables to your taste (potatoes, eggplants, white cabbage, etc.) to the vegetable stew..
I offer a recipe that we love very much.
It can be used as a complete dish or served with meat as a side dish..
From the specified amount of ingredients, 6-8 servings are obtained.
Ingredients
500 g cauliflower
500 g zucchini
350 g bell pepper
300 g tomatoes
150 g onions
150 g carrots
salt
pepper
vegetable oil
greens to taste
Preparation
Finely chop the onion.
Grate the carrots on a medium grater.
Disassemble cabbage into inflorescences.
Peel the courgettes, cut into cubes.
Pepper, clear of seeds, cut into strips.
Dice the tomatoes.
Finely chop the greens.
Fry the onion in vegetable oil.
Add carrots, lightly fry.
Add cabbage, zucchini, pepper, simmer, covered, for 10 minutes (no need to add water, vegetables will give juice).
Add tomatoes.
Salt, pepper.
Simmer (covered) until tender.
Enjoy your meal!