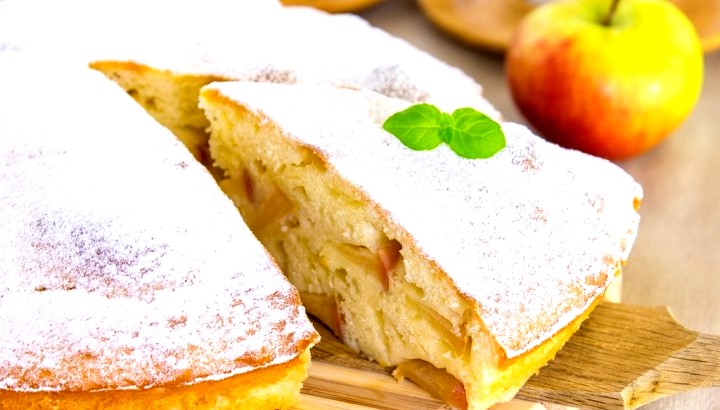 Delicate, fragrant, delicious cake.
It is very easy and fast to prepare.
Can serve a cake with a scoop of vanilla ice cream.
From the specified amount of ingredients, 6-8 servings are obtained.
Ingredients
3 eggs
150 g sugar
2 tsp vanilla sugar
250 g sour cream 10-20%
200-250 g flour
2 tsp baking powder
400 g apples
icing sugar (optional)
Preparation
Core apples.
Slice thin.
Beat eggs with sugar and vanilla sugar.
Add sour cream.
Mix.
Add baking powder and flour.
Stir gently.
Mold (I used a mold with a diameter of 22 cm) grease with oil.
Put apples in one layer.
Put half of the dough on the apples.
Put apples on the dough.
Put the remaining dough on the apples.
Put in an oven preheated to 180 degrees.
Bake for 30-35 minutes.
The finished cake can be sprinkled with icing sugar.
Enjoy your meal!