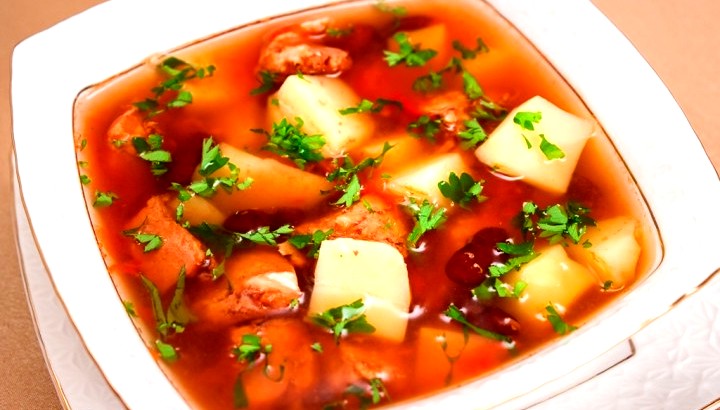 You can use chicken fillet instead of turkey.
Any beans are suitable, red, white, black, etc..
The amount of ingredients is indicated per 4 liter saucepan..
Ingredients
500 g turkey (or chicken) fillet
200 g beans
700 g potatoes
450 ml tomatoes in their own juice (or fresh)
salt
pepper
Preparation
Soak beans in cold water for 3-4 hours.
Cut the meat into small pieces.
To fill with water.
Salt.
Boil.
Add beans to boiling broth.
Cook until the beans are almost done (about 30-40 minutes).
Peel potatoes.
Cut into cubes or sticks.
Remove the skin from the tomatoes.
Ceiling.
After the beans are almost cooked, add the potatoes.
Cook for 5 minutes.
Add tomatoes.
Cook until potatoes are tender.
If necessary, salt and pepper.
Sprinkle with herbs when serving.
Enjoy your meal!