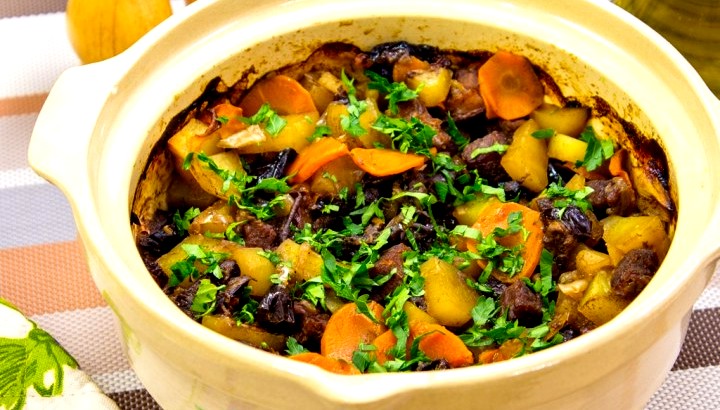 A fragrant, juicy, delicate dish.
I cooked this dish in a 3 liter ceramic saucepan.
You can use baking pots instead (you get about 5-6 pots).
From the specified amount of ingredients, 6-8 servings are obtained.
Ingredients
500 g beef (or pork)
700 g potatoes
150 g pitted prunes
150 g carrots
150 g onions
5 allspice peas
salt
Preparation
Cut the onion into half rings.
Cut carrots into thin slices.
Dice the meat.
Cut prunes into strips.
Peel and dice the potatoes.
In a saucepan, combine meat, potatoes, prunes, onions, carrots, peppers.
Salt.
Add about 100 ml of water.
To cover with a lid.
Put in the oven.
Simmer at 180 degrees for 2 hours.
Enjoy your meal!