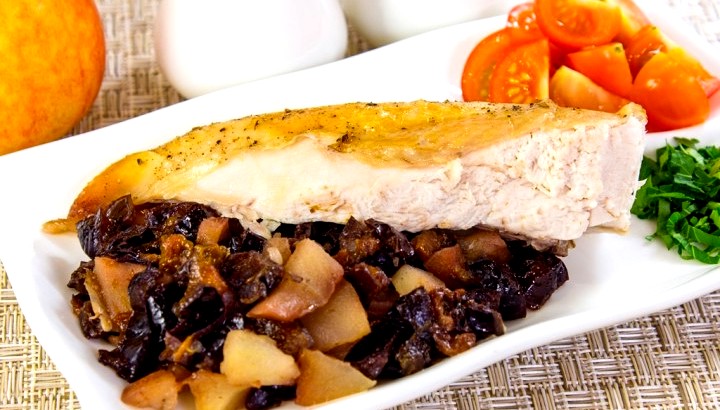 Very aromatic, juicy chicken.
You can cook rice for a side dish.
From the specified amount of ingredients, 6-8 servings are obtained.
Ingredients
1 chicken (about 1.5 kg)
500 g apples (preferably sour)
200 g prunes (pitted)
salt
pepper
Preparation
Finely chop the prunes.
If prunes are hard, soak them in warm water for 20-30 minutes.
Peel the apples.
Remove core.
Cut into cubes.
Mix apples and prunes.
Stuff the chicken with the mixture.
Secure with toothpicks.
Legs to tie.
Put the chicken in the baking sleeve (if there is no sleeve, you can bake the chicken in foil, only then at the end of baking the foil must be opened).
If the filling remains, place it around the chicken..
Put in the oven.
Bake at 180 degrees for an hour.
Enjoy your meal!