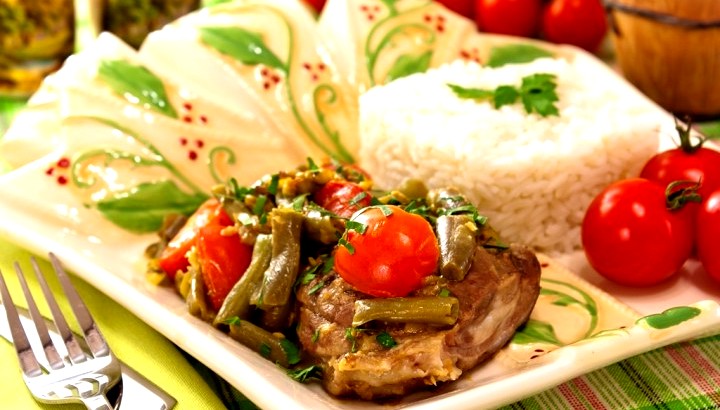 The meat is juicy and aromatic.
You can use beef instead of lamb.
Rice is ideal for garnish.
From the specified amount of ingredients, 5-6 servings are obtained.
Ingredients
800 g lamb
400 g green beans (I used frozen)
200 g tomatoes
leeks (or 150 g of onions)
vegetable oil
salt
pepper
Preparation
Cut the leek into rings (finely chop the onion).
Cut the tomatoes into small pieces.
Lightly fry the onion in vegetable oil.
Add meat.
Salt, pepper.
Fry on both sides (about 15 minutes).
Add beans (beans can be left without defrosting).
Simmer for 15 minutes.
Add tomatoes.
Simmer for 5-7 minutes.
Enjoy your meal!