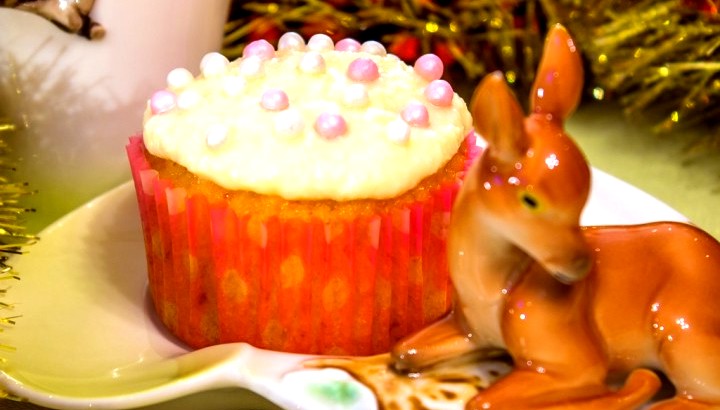 There are only a few hours left until the new year 2014.
The Year of the Horse is coming very soon. We already treated her to oatmeal cookies. As you know, horses are very fond of carrots, so such cupcakes will also be very relevant..
Cupcakes are soft, tender, bright and very aromatic..
From the specified number of ingredients, 15-20 pieces are obtained.
Ingredients
dough:
150 g butter
150 g sugar
3 eggs
150 g raw carrots
2 tsp baking powder
150-180 g flour
cream:
200 ml cream 33-35%
50 g sugar
100 g mascarpone (or almetta)
Preparation
Grate raw carrots on a fine grater.
Grind butter with sugar.
Add eggs.
Mix.
Add carrots.
Mix.
Add baking powder and flour.
Knead the dough.
Grease the molds a little with oil (I used paper capsules, so I didn't grease the molds).
Spread out the dough, filling the molds 2/3 of the height.
Put in an oven preheated to 180 degrees.
Bake for 20-25 minutes.
Cool down.
Cooking cream.
Whip cream with sugar.
Add mascarpone.
Mix.
Put the cream on the cooled muffins.
If desired, decorate with pastry sprinkles.
Happy New Year!
Enjoy your meal!