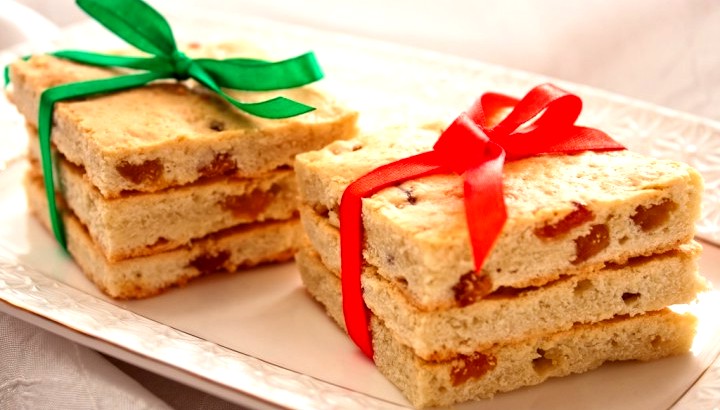 Very simple but delicious cookies.
Instead of raisins, you can use any nuts or candied fruits.
From the specified number of ingredients, 15-20 pieces are obtained.
Ingredients
3 eggs
100 g butter
100 g sugar
1 tsp vanilla sugar
200 g flour
100 g raisins
Preparation
Grind butter with sugar and vanilla sugar.
Add eggs.
Mix.
Add raisins.
Mix.
Add flour.
Knead not tough dough.
Grease a baking sheet or cover with baking paper.
Spread out the dough (to make the dough easier to spread, wet your hands with cold water).
Put in an oven preheated to 180 degrees.
Bake for 15-20 minutes.
Cut the finished cake into squares or rectangles.
Enjoy your meal!