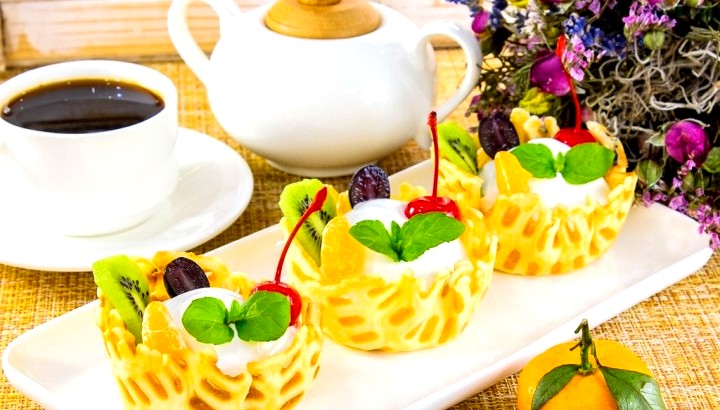 Crispy dough, tender cream, juicy fruits.
Very tasty!
You can use any cream you like. It is better to fill the baskets with them before serving..
From the specified amount of ingredients, 25-30 pieces are obtained.
Ingredients
100 g butter
100 g sugar
3 eggs
2 tbsp starch
75-100 g flour
protein cream
Preparation
Grind butter with sugar.
Add eggs.
Mix.
Add starch.
Mix.
Add flour.
Mix.
It shouldn't be a thick dough.
Pour 1-2 tablespoons into a preheated waffle iron. test.
Bake until golden brown.
Put the finished waffle on a narrow glass.
To make the wafer better take the shape of a basket, you can press it on top with a wider glass.
Fill the finished baskets with cream.
Decorate with fruits and berries.
Enjoy your meal!