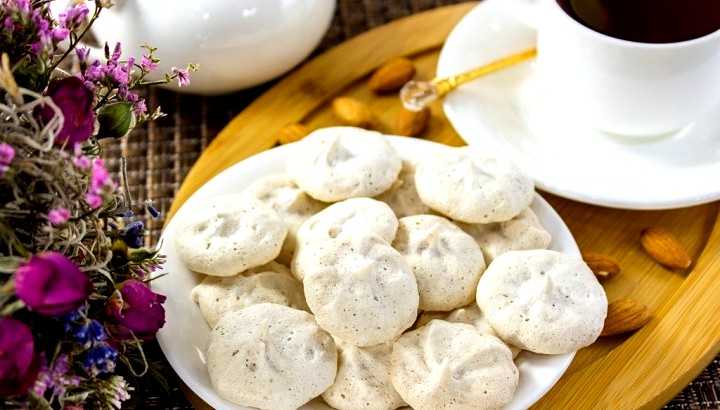 Light, crispy meringue with a pronounced almond flavor.
Delicious dessert for tea. Eaten like candy.
You can try hazelnuts instead of almonds..
From the specified amount of ingredients, about 70 pieces are obtained.
Ingredients
3 squirrels
150 g sugar
150 g almonds
Preparation
Grind almonds.
Beat the whites with a pinch of salt until foam.
Add sugar.
Beat well.
Add almonds.
Stir gently.
Line a baking sheet with baking paper or lightly grease.
Using a cooking syringe or spoon, lay out small meringues.
Put in an oven preheated to 100 degrees.
Dry for 40-55 minutes.
The meringues may fall off while drying, this is normal.
Enjoy your meal!