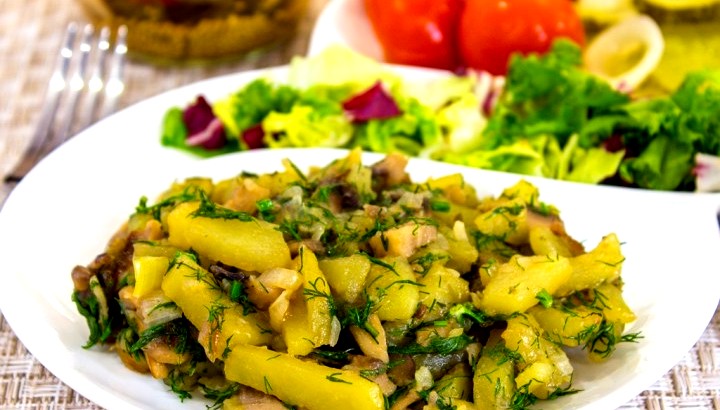 Favorite dish of many.
Potatoes with mushrooms are very tasty and simple.
Potatoes can be served with salted tomatoes, cucumbers or fresh vegetable salad.
From the specified amount of ingredients, 6-8 servings are obtained.
Ingredients
1 kg of potatoes
600 g mushrooms
300 g onions
vegetable oil
greens to taste
salt
Preparation
Cut the onion into strips.
Cut the mushrooms into small pieces.
Cut the potatoes into cubes.
Finely chop the greens.
Fry the onion in vegetable oil.
Add mushrooms.
Fry for 5-6 minutes.
Add potatoes, fry until tender (about 20-25 minutes).
Salt to taste.
Add greens, stir.
Remove from fire.
Enjoy your meal!