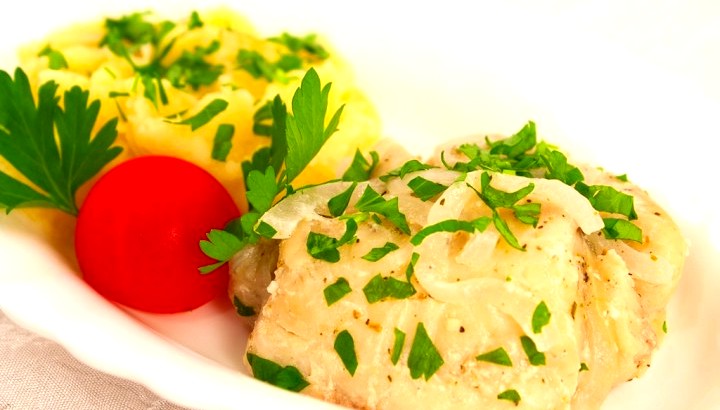 Simple, quick recipe.
The fish is juicy, aromatic.
You can cook potatoes or rice for a side dish.
From the specified amount of ingredients, 3-4 servings are obtained.
Ingredients
500 g fish fillets (tilapia, pike perch, pangasius, etc.)
150 g onions
1 lemon
spices for fish
salt
pepper
Preparation
Cut the onion into half rings.
Cut the fish into small pieces.
Mix onion and fish.
Salt, pepper.
Add spices, lemon juice.
Mix.
Refrigerate for 30 minutes.
Put the fish in foil.
Wrap the foil tightly.
Place in a baking dish.
Put in the oven.
Bake at 180 degrees for 40-45 minutes.
Sprinkle the prepared fish with herbs.
Enjoy your meal!