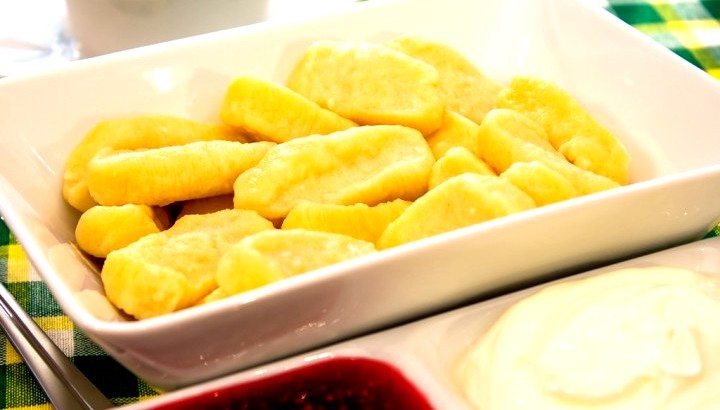 Delicious, hearty dish.
Will help out when there is very little time for cooking.
You can serve dumplings with sour cream, jam, butter.
Dumplings can be frozen and used as needed.
From the specified number of ingredients, 50-70 pieces are obtained.
Ingredients
500 g of cottage cheese (5-9%)
3 eggs
100 g sugar
1 tsp vanilla sugar
50 g butter
3 tbsp decoys
200 g flour
Preparation
Grind butter with sugar and vanilla sugar.
Add eggs.
Mix.
Add semolina.
Add cottage cheese.
Mix.
Add flour.
Knead the dough.
Roll out the dough into flagella.
Cut into small pieces.
Pour water into a saucepan (water can be slightly salted).
Boil.
Put dumplings in boiling water.
After they come up, cook for about 3-5 minutes.
Remove the finished dumplings with a slotted spoon.
Enjoy your meal!