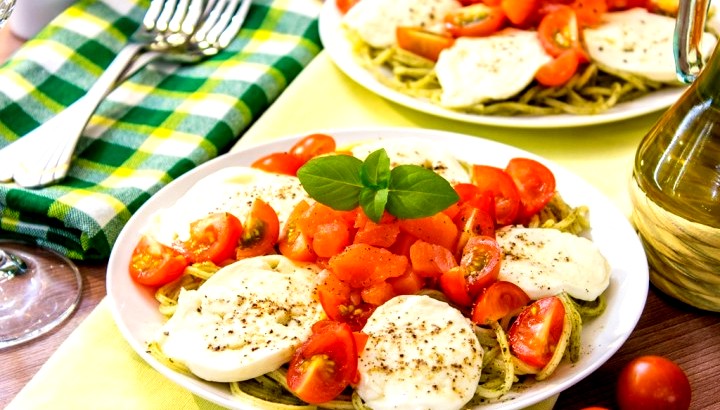 A very simple but tasty dish.
Pesto pasta is a classic. Add to this tender salmon, juicy tomatoes, cheese – and get a delicious lunch or dinner.
The specified amount of ingredients makes 4-5 servings.
Ingredients
200 g pasta
150 g salmon (lightly salted)
200 g tomatoes
100 g pesto sauce
200 g cheese (I used mozzarella)
salt
pepper
Preparation
Finely chop the salmon.
Cut the tomatoes into small pieces.
If you are using mozzarella, chop it thinly (for hard cheese, grate it on a coarse grater).
Boil pasta in salted water until cooked.
Mix the finished pasta with pesto.
Put the pasta on the plates.
Put cheese on the pasta.
Lay out the tomatoes.
And salmon.
Salt a little, pepper.
Enjoy your meal!