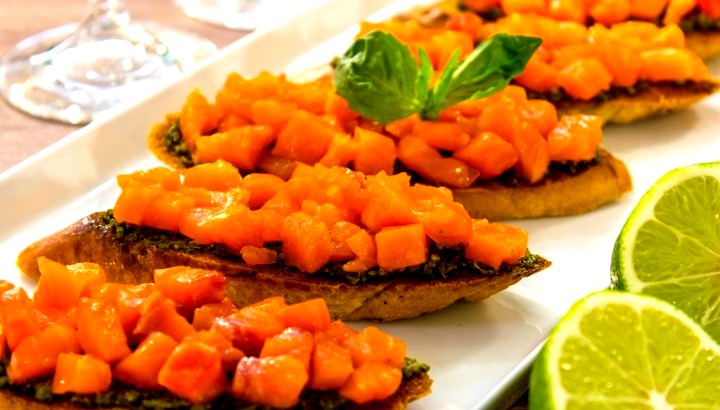 Bruschetta is a popular Italian dish. These are fried pieces of baguette (ciabatta) with filling. You can have any filling, I suggest trying the pesto and salmon version.
I do not indicate the proportions, they can be any.
Ingredients
baguette
salmon (I used lightly salted)
pesto
vegetable oil
lime (or lemon)
Preparation
Cut the baguette into slices about 1 cm thick.
Place in a baking dish.
Sprinkle a little with oil.
Put in the oven.
Bake at 180 degrees for 10-15 minutes.
Cool down.
Cut the salmon into small cubes.
Pieces of loaf brush with pesto.
Put salmon.
Drizzle with lime or lemon juice.
Enjoy your meal!