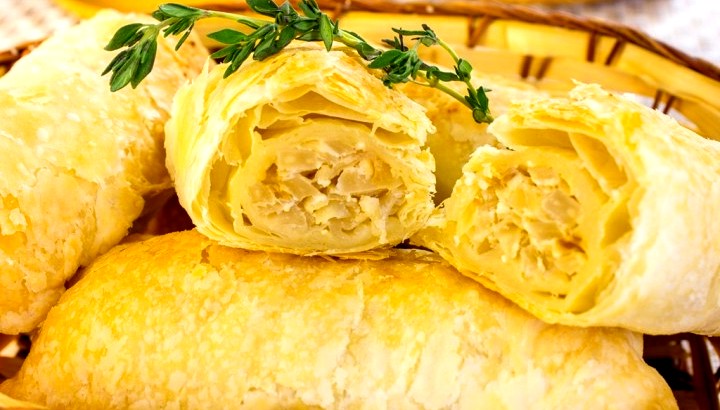 Delicate fragrant pies. Prepare quickly and easily.
It turns out very tasty. Crispy dough, juicy filling.
From the specified amount of ingredients, 10-12 pieces are obtained.
Ingredients
500 g puff pastry
300 g cabbage
150 g onions
1 egg
salt
vegetable oil
Preparation
Finely chop the onion.
Finely chop the cabbage.
Fry the onions in vegetable oil.
Add cabbage.
Salt, pepper.
Simmer until the cabbage is soft.
Add egg.
Mix.
Roll out the dough.
Cut into squares (about 10 × 10 cm).
Lay out the filling.
Make a pie.
Line a baking sheet with baking paper or grease.
Put out the pies.
Put in an oven preheated to 180 degrees.
Bake until golden brown (about 15-20 minutes).
Enjoy your meal!